7 Ways You Can Be The Influential & Brilliant Queen of Social Media
Updated: Aug 29, 2019
This article was original published on The B-Babes.
Every client I have wants to be an overnight social media superstar. They want all the likes, shares and engagement on every single post or status they make. Some of my clients want to be like Wendy Williams; in your face and the fountain of all things in their niche. While others dream to be as big of a deal as Oprah; the voice of the people and a hub full of inspiration & advice.
These are huge aspirations. But it sounds familiar to every ear because so many entrepreneurs want the same thing. To go viral, have a fully booked schedule, and to travel the world with their message. But it takes work.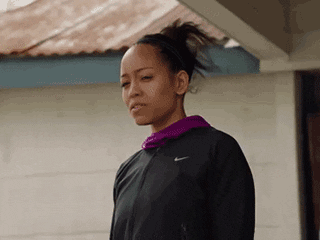 A LOT OF WORK!
Becoming the queen of anything takes effort, teamwork, trial and error. Yes, even queens fall down and get back up. And also, what queen do you know of that wasn't a princess first? Queens are molded and trained for the position before they receive the crown. If they weren't, the entire kingdom might just come crashing down.
Social media is similar to having your own kingdom. You reign as you please, but to have control of it takes more than just a flick of the wrist. The question still remains, how do you do it?
After studying and also managing tons of social media accounts, here's 7 brilliant things you can do on social media to start building an empire.
1. Written Proclamations. We're talking thought provoking statuses and writing blogs. These posts and articles should be powerful and emerge into a "moral of the story" type of approach. If you're going to say something, make it meaningful.
2. Get in Front of The Crowd. Don't be scared of hitting record and going LIVE on Facebook or Periscope. Your kingdom wants to feel like they are a part of your life. After all, one of the sole purposes of growing and building a brand on social media is so that your tribe feels more connected to you. Go LIVE to give motivation, do it at your next big event, or even casually while you're just chilling at home. Showing who you are is much more effective than just telling them.
3. Give The People What They Need. Be a fluent expert in your niche by giving tips, writing e-books and guides that help other entrepreneurs in your industry while working towards success. Nothing speaks more to your character than your initiative to see other people win around you. Don't be a stingy entrepreneur.
4. Motivate Your Military. Bring your audience closer by inspiring them through dynamic quotes and affirmations! To make it more effective, create a graphic for your quote/affirmation post. Putting quotes on something more visual will make you posts more visible and increase engagement. This works on almost any social media platform.
5. Collaborate With Other Kingdoms. Never be too shy to reach out to other influencers in your market. Truth is, they'd probably be just as excited as you are to connect with another entrepreneur. You never know what could come of hosting a webinar or creating a free eBook or guide together. It's a win-win for both of you because now you're tapping into both of your audiences! Growth=More Fans!
6. Share Your Passion. To relate to your kingdom better, let them in by tying in your real life experiences with your statuses, videos, and quotes. People will feel connected to you and follow you because you feel like a "real person" to them. Be yourself and stay grounded.
7. Be Your Own Queen. So many people try to replicate what others are doing when being an entrepreneur means standing on your own personality and vibes. Let people fall in love with you, for you. That way you never have to worry about keeping up with anyone else but the Queen that you are.