Captivate, Market, & Elevate Your Brand With Visuals on Social Media
Updated: Apr 23, 2019
Ten years ago, I would've never guessed that social media would mean so much to businesses and their reputation. Nowadays, I can't scroll down my social media timelines without a promotion popping up from companies, entrepreneurs, and small businesses alike. Before I got into social media management, I had no clue how detrimental having followers, subscribers, and premium content meant to a brand. I was a part-time entrepreneur then and had yet to find out how to market what I was doing effectively. Instagram had just launched and was an exclusive app for iPhones, Twitter was confusing, Snapchat didn't exist, and Facebook algorithms was all I had to build and grow my entire empire. As time passed, I grew to thousands of followers on Twitter, Instagram became an app compatible with all mobile devices, and Tumblr was just taking up space on my device. The thing is, some social media networks worked for my brand over the years while some didn't. It was a learned lesson sort of thing. I didn't get it right the first time, but now it's smooth sailing. For you to tap into your market, you have to know where they are. For example, I'm a writer and work with businesses to increase their social media presences, so Twitter and Instagram are my go-to social media sites to use. When I need my book sales to go up, I utilize Facebook groups to go directly to my audience with the product that I know they want. Sounds simple, right? I wish I would've known these things five years ago, but the fact is that now I do and I want to share with you (the ambitious entrepreneur) how you can market your services, products, and brand on the world's top 3 visual social media platforms.
Captivate Your Audience via Instagram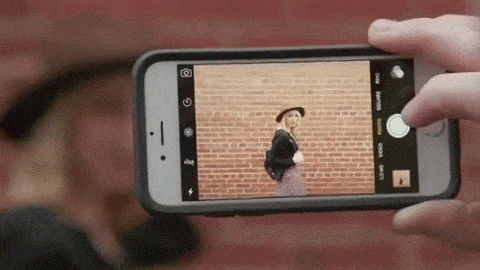 Your Instagram profile is a panoramic view of your business. It tells the audience a few things:
A) Your brand is official.
B) Your content is just what they were looking for.
C) Your profile is worth engaging with.
But to reel in your ideal client, you've got to capture them first. So here are some key elements to creating an Instagram profile that sells itself.
1. Post Dynamic Photos and Videos You don't need a photographer to be there every step of the way, but you should have a really good lens on your phone. There are plenty of places to buy a lens, but my personal favorite is CamKix. For under $30 I was able to get three lenses, a tripod stand, and a phone holder for my Samsung Galaxy. It's especially helpful when attending events and capturing key moments.
2. Use Instagram Slides to Tell a Story Turn your posts up a notch! Instagram recently added the ability for users to publish more than one photo or video. Use this to your advantage! As an entrepreneur, you can now show your audience your day to day business practices from beginning to end with a mix of both videos and photos. Find a way to stand out by creating a unique flow that you can replicate again when you decide to post another Instagram Slideshow. This way your audience can distinguish your styles and brand apart from others.
3. Develop a Hashtag The best way to market on Instagram is to do it through spokespeople. Sometimes seeing you is something your audience may want to see less. Testimonials (photos, videos, and written) do wonders for your brand. You can do this on Instagram by having your clients use a brand-specific hashtag when they post pics of their new product or service on Instagram. From your account, repost their images/videos to gain more exposure to your client (they'll love all the likes you'll get) and also to increase your credibility. Don't forget to tag where you're located so that potential clients in your area can find you! Market Wherever You Are via Snapchat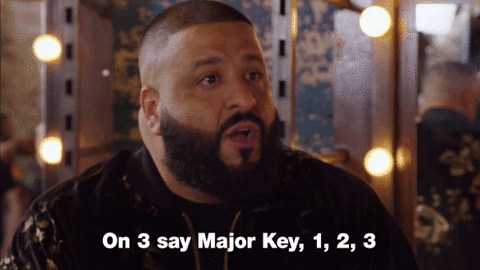 Snapchat is a millennial wave of filters on steroids. It's a way that brands can have a voice, personality, and an impressionable reach online. Although Snapchat is super simple, a lot of people are still lost on how powerful the platform can be to their businesses. On Instagram and Facebook, growth is always about how you package your content. While on Snapchat, growth is dependent on how relatable your audience think you are. Give Snapchat your smart, fun, adventurous, and talented side. Let them fall in love with the real you before you bombard them with deals and seasonal promotions. They need to warm up to you before they trust you with their hair. Here are some key #SC tips you'll need to blend in with the crowd.
1. Take Snaps While You're in Motion
If you're always in the same place doing the same thing, you would get pretty bored with yourself eventually, right? Well, your audience does too. Switch it up! Post videos of you out networking, having fun, working your business, inspiring others, and giving industry tips while you're on the go. Your audience on Snapchat wants to feel like they know you so make sure you give them authenticity every single time.
2. Tag Where You Are Located Before you reject this idea, here's the logic. Your clients are in your community. They always are when you're just starting out online. So don't be afraid to connect with them! Just because someone knows what city you live in, doesn't mean they're going to come knocking on your door. Tagging your location tells your potential client that you are conveniently located near them. This is a strong selling point you can utilize to get clients and customers.
3. Always Invite Your Audience to Your Other Social Media Platforms or Website Snapchat can only be used but so much before you linger off to Twitter to tweet and Facebook to share more of your expanded content. If your audience likes you, they'll follow you wherever you go. Point them back to your Instagram and Facebook account so they can cling to who you are and what you do.
Elevate Your Brand Like A Boss via Facebook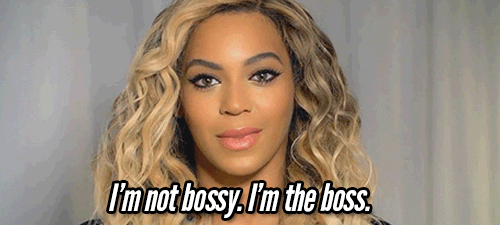 Your Facebook page is where you reveal your most intimate moments in life, but it's also where you have the greatest possibilities of increasing your viewership tremendously. There are tons of ways to grow, but the most common way nowadays is through Facebook videos, ads, and groups. Although the algorithms are not the same, Facebook works if you are providing content your audience needs. Here are a few ways to stand out more on the top social media platform in the world! 1. Create Pre-Recorded and LIVE Videos That Impact Your Followers to Share and Buy into It Over the last year, Facebook has said that users pay more attention to videos than they do photos and written content. With more millennials online than any other age group, this makes perfect sense. Millennials want their content now, and they don't want it washed down either. The fix? Give them exactly what they want. Create videos that get right to the point of things and are engaging so that your viewers aren't just staring at a wordless screen. Ask them questions and get them involved in everything you're doing. From styling a client to promoting an event or launch. They like to feel like they are there with you so make sure you keep a conversational piece in your back pocket.
2. Run Ads. Nothing slices the cake better than a well-thought-out and dynamic Facebook ad. These can include a mix of links, videos, and photos. From my personal experience with working with clients, Facebook ads tend to be the scariest process for most entrepreneurs. Why? Because some either can't afford the risk of losing money or don't know where to start. But here's the thing. If you don't bet on yourself, why would a client? So do the research. Find out how you can create a catchy ad on Facebook. If you're having trouble, you can always hire a social media manager to do it for you.
3. Grow and Promote Your Services Via Facebook Groups Ever wonder where your market is? Maybe they're hiding in groups. Literally! There are so many out there nowadays, but only a few that will help you attract your ideal client. My suggestion? Get into some groups!
I hope this article will help you better define your services and social media approach. It's all trial and error so don't worry so much if you don't get it right the first time. Just pick up your phone and try again until you do. And if something seems to not work out as much after a few tries, changing your approach isn't a bad thing. You are just figuring out your formula like so many other entrepreneurs have done. You've got this. Don't give up on social media just yet!
#business #ambitious #entrepreneurship #motivating #optimistic #xhilerating #inspired #entrepreneurs